The team's adaptive sit-skis have adjustable seats to accommodate adaptive skiers of all different heights, sizes and abilities. The adaptive skis handle, called a triple bar, will be used with single leg skiers.
Since its inception, we've helped nearly 40 youth experience the joy of water skiing. Our goals for this year are to grow the program to reach adults with disabilities and to help more skiers to ski independently. With the first goal in mind, we're offering two sessions on each day this year. The morning session will be for participants of any age with a cognitive impairment that may or may not also have physical challenges. The afternoon session is for adults that have physical challenges only.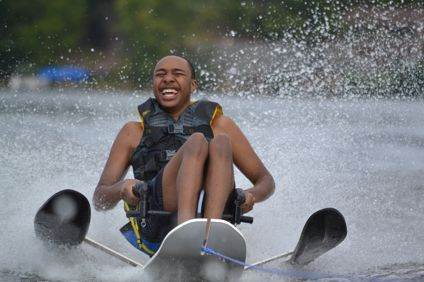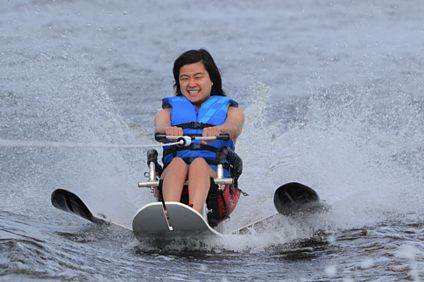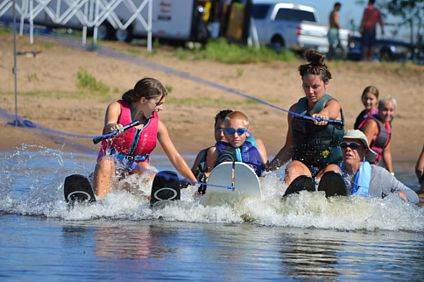 To help more skiers ski independently, we'll offer the use of outriggers, pictured below, on one of our sit-skis, and we're excited to be using our new triple bar for the first time.
While we have a certified water ski instructor and an adaptive water ski instructor, our instructor attended a clinic on June 11th in Twin Lakes, WI to learn more adaptations and try out additional equipment that we could offer to accommodate more disabilities, such as a Delgar sling to assist skiers with limited arm strength, or only one arm.
We are also excited to again partner with the Bethany Ski Team of Bethany Evangelical Free Church of La Crosse to provide additional side skiers and volunteers to work with the skiers on land.