Helping the Elderly and Physically Challenged Enjoy the Outdoors
Formed in 2003, the North American Squirrel Association (n.a.s.a.) is a non-profit organization that grew out of a desire to provide physically challenged and elderly members of our community with outdoor opportunities such as hunting and fishing. Using donated funds and equipment from generous individuals and businesses in the Coulee Region, n.a.s.a. has been able to provide such opportunities free of charge to those in need, all the while continuing to grow.
We want to thank all the people and businesses who have donated to our cause over the years! If you go to the 'Friends of n.a.s.a.' page you will see our list of donors and their websites. We encourage you to show your thanks by shopping with them and use their services!
---
Nasa partners with Access Ability Wisconsin
The North American Squirrel Association is partnering with Access Ability Wisconsin. They will be renting a track chair from the AAW for the La Crosse County. This is available for public use. If you are interested in using the track chair, please contact Ken Spraetz by phone at (608) 886-9388 or by e-mail at kspraetz@hotmail.com, or you can contact Dave Eddy by phone at (262) 745-1493.
NASA Fishing Event - Why we do what we do!
When we first found out we were going to be parents, taking our son fishing was one of the first things my husband mentioned looking forward to. When we were given Liam's Down Syndrome diagnosis, it was also one of the first things he asked if he would be able to do. With little to no knowledge about the diagnosis we had our doubts and questions, though I confidently replied "why not!?" This past July 8th n.a.s.a. (North American Squirrel Association) made the experience so much fun for our family, and from what we could tell, for every family that attended. We finally answered that doubt as we proudly watched, helped, and cheered Liam on as he reeled in his first fish. N.a.s.a. volunteers took care of absolutely everything so that we didn't have to worry about anything but enjoying ourselves. They cooked the fish that were caught and were there to help with anything from providing fishing poles, replacing hooks, and even taking the fish off of the hook if needed. Visiting with families old and new is always so refreshing, and this event was not the exception. We are so grateful and cannot wait to do it again next year!
Thank you to Susy Fort for contributing this article.
---
Merlin Mosey Memorial Park
Here are a couple of finished pictures from Merlin Mosey Memorial Park, created last year (2016). We would like to thank all of our n.a.s.a. donations for helping with creating this park! Check out the photo gallery under the "About Us" section for more pictures of the creation.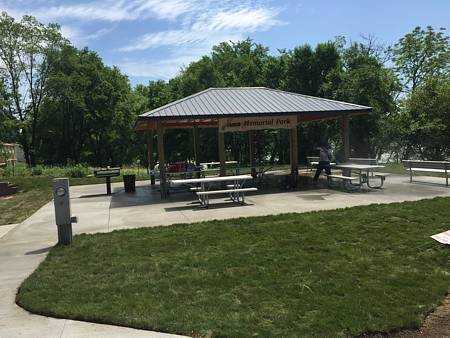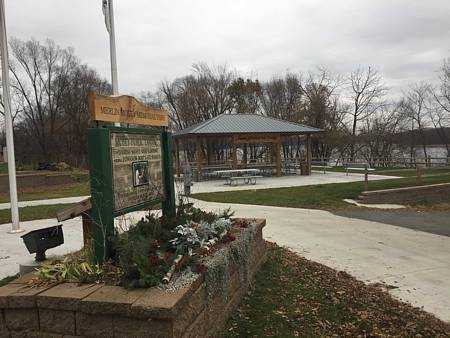 ---
---
Donated shotgun in use!
We'd like to say a big THANK YOU to the St. Joseph's Lions Club for the donation of this shotgun, which we lend out to disabled hunters who don't have their own gun to use. Here it is in action during one of our recent pheasant hunts!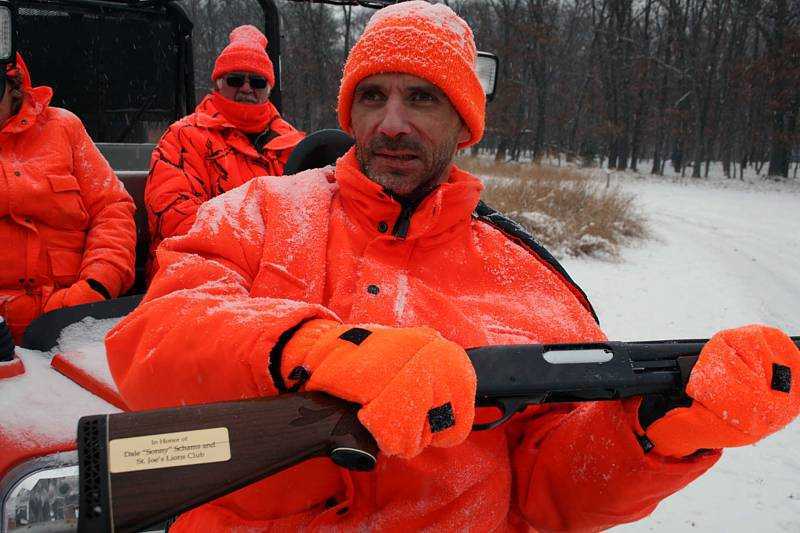 ---
2013-14 Discover Wisconsin n.a.s.a. Spotlight Video
Here's an edited video taken from the great Discover Wisconsin program, featuring many of the services we provide to disabled people in our area!
---
Billy Gowlland Memorial Squirrel Derby Video
Here's a video of the 2014 Squirrel Derby, held on January 25th! Congratulations to all of the gun winners!
---
Galleries of Recent Events
Click the image below to browse photo galleries from our recent events!