Disabled Youth Snow Ski Program
In partnership with Mount La Crosse and the La Crosse Area YWCA, we provide equipment, training, and support for physically challenged youth to hit the slopes in specialized ski equipment.
---
Following is a collage of pictures from the Adaptive Ski Program that was held at Mount La Crosse,
with the partnership of the La Crosse YWCA and n.a.s.a.: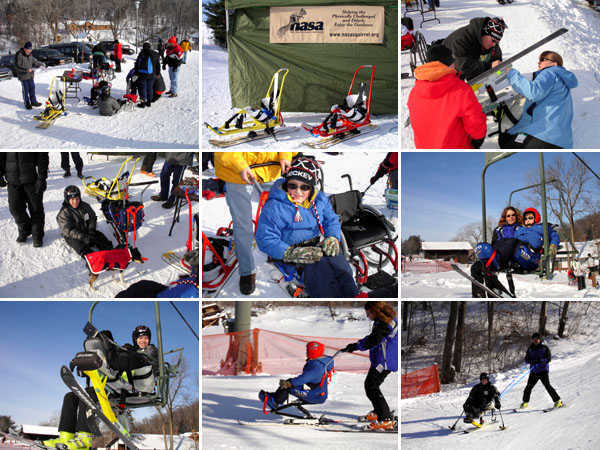 Following are a couple of photos showing our own Dave Conklin enjoying a ski on Mt. La Crosse:

---
Thank you to our sponsor for Snow Skiing!