Upland Game Hunting
It's that time of the year again! Time to start booking for Pheasant Hunting. If interested, please contact Upland Game Committee Chairman Steve Earp at
music@ssemusic.com
. Hunts will begin at the end of September, on Fridays, Saturdays, and Sundays.
Also, we have the annual Pheasant Blitz coming up on March 23rd. More info to come.
Please scroll down to the bottom of the page for nasa's Bird Hunting Guidelines.
If you'd rather hunt feathers than fur, then we have a couple of extraordinary opportunities for you! We are very excited to introduce our upland game experience. In a coordinated experience with two local game farms, physically challenged individuals can now go pheasant hunting. With the use of our Kubota ATV (specially designed for the physically disabled hunter) a trip into the field to shoot birds on the wing is now a possibility.
For those who prefer duck hunting, we also work in partnership with the Trempealeau Wildlife Refuge and WWA to help pair disabled hunters with able-bodied helpers during a special duck hunt on the refuge.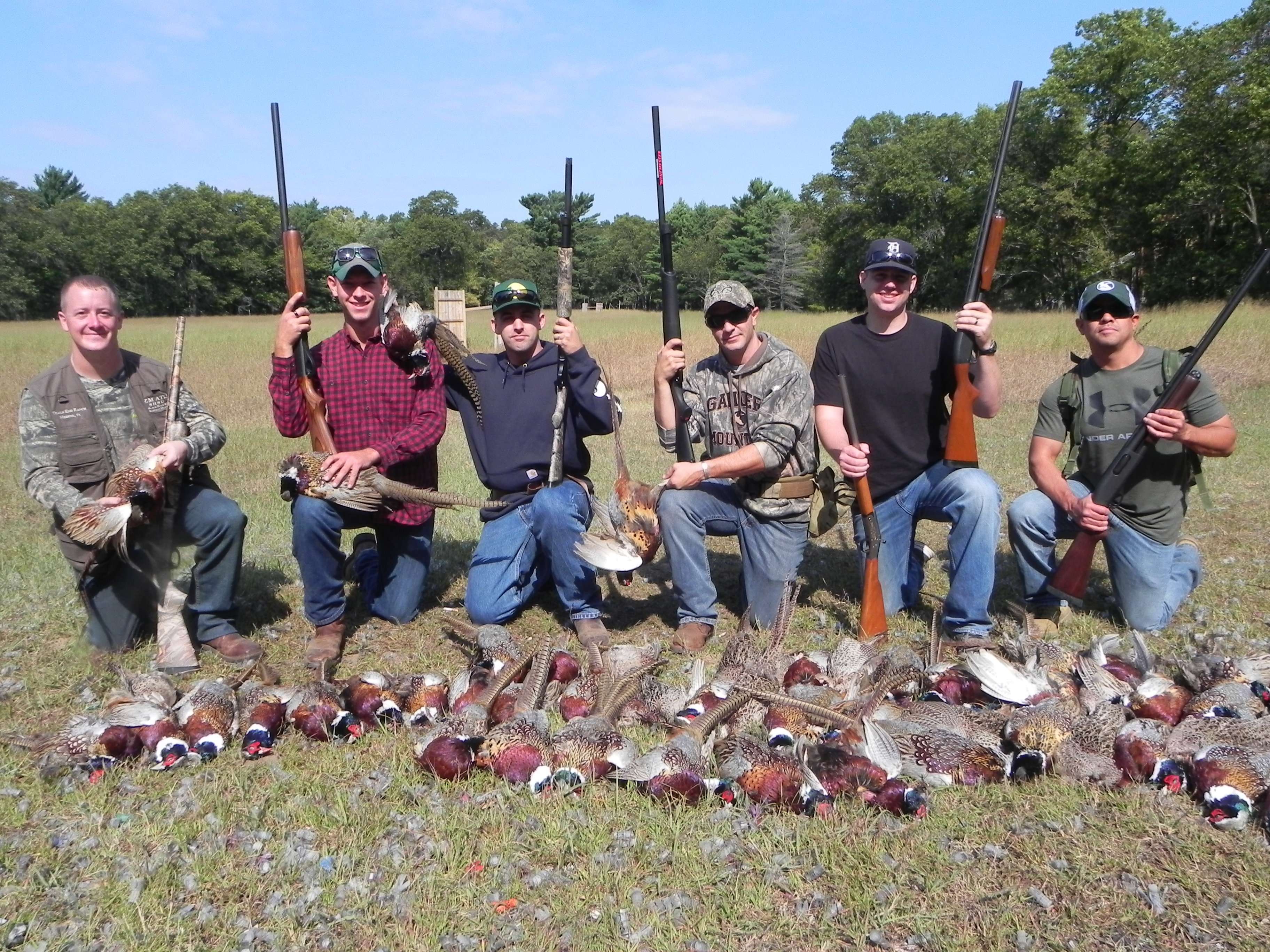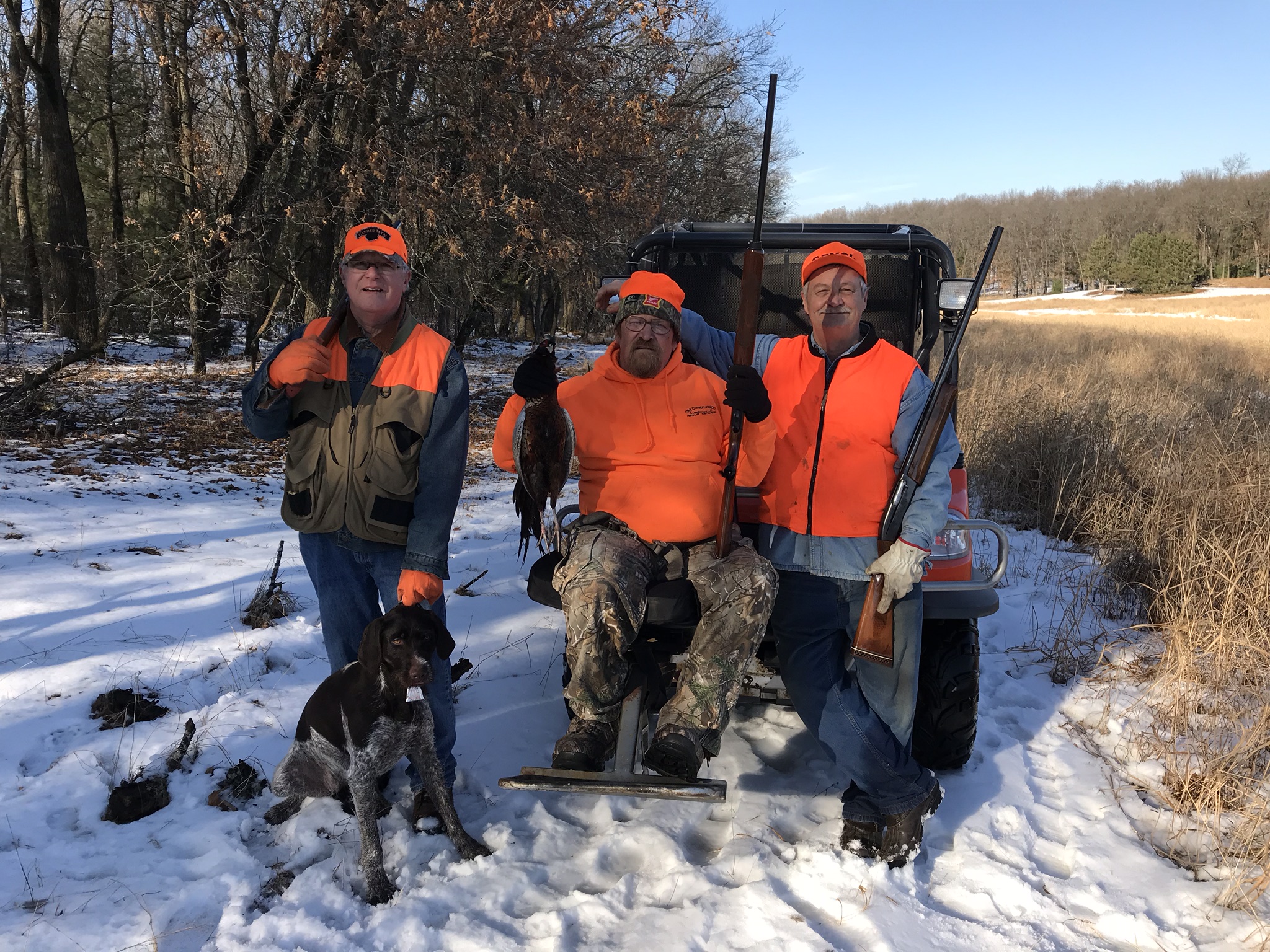 n.a.s.a. Writeup in La Crosse Tribune Grouse Hollow Journal Column
La Crosse Tribune outdoors columnist Greg Koelker gave us a great write-up in his Grouse Hollow Journal column on October 30, 2014 recounting his experience during a n.a.s.a. pheasant hunt. Click here to read the column!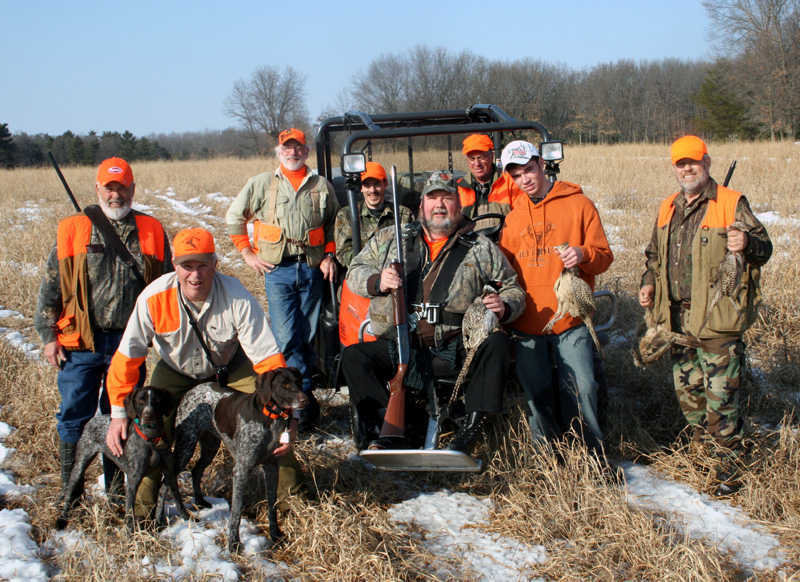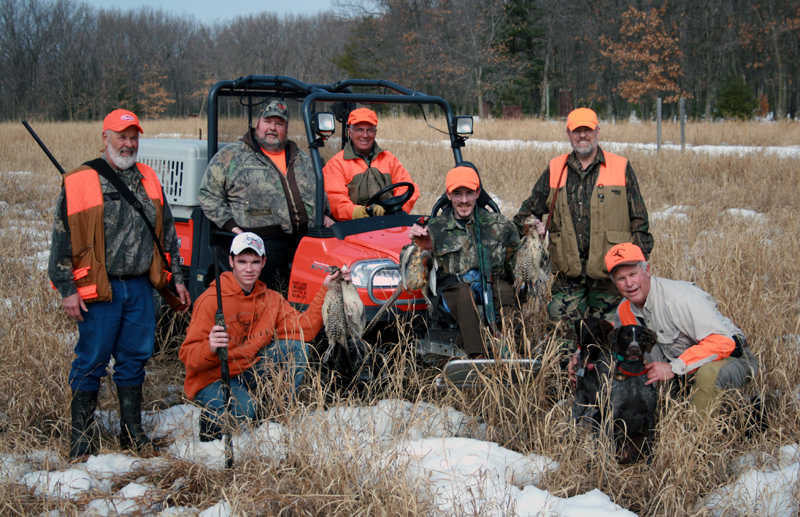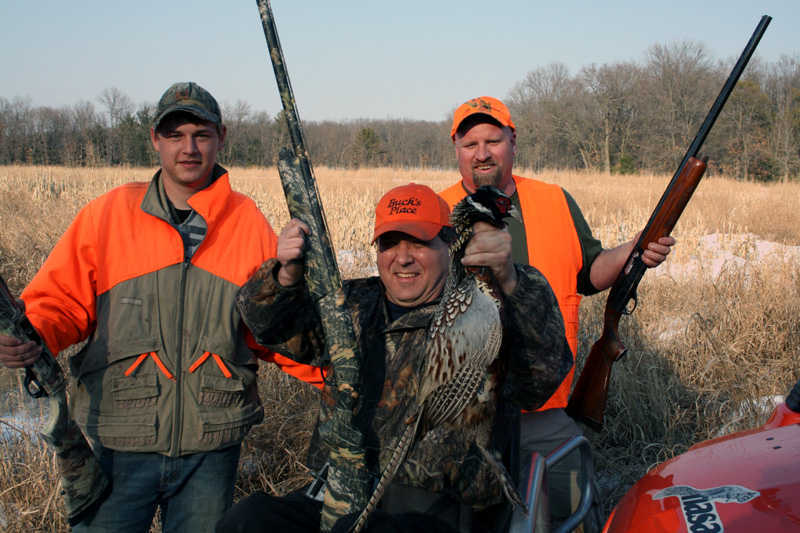 North American Squirrel Association Upland Game Bird Hunting Guidelines
The purpose of these guidelines is to set out the general terms and conditions under which nasa will provide upland game hunting opportunities for physically challenged and older individuals.
nasa members and volunteers are responsible for the care and control of the Kubota vehicle, and insuring that guidelines regarding the number of birds and hunts outlined in this document are adhered to.
nasa does encourage hunters to invite family and friends along on their hunts. If the hunter prefers use of their own dog, or a dog of family and friends, they certainly may do so.
Currently the Kubota is available for hunting opportunities at both Badger Land in Westby and Woods and Meadows located near Warrens. Hunts can be booked by contacting either of the game farms directly or through our website links. At the time of booking we will need to know what type of physical disability you have or what age you are, to ensure that you qualify for a Class A permit. If a Class A permit is not held, applications are available at the game farms. nasa requires that requests for hunts and use of the equipment are made with at least a 2-week notice. In the event a 2-week notice is not provided, nasa will attempt to make sure a hunt takes place, but cannot guarantee the availability of either the Kubota vehicle or a guide. Due to the physically challenged deer hunt at the beginning of October, hunts will not be scheduled the first week of October.
The Kubota vehicle is available for use Monday through Thursday each week. Due to work schedules, these days will generally not be guided hunts. Use of a dog would be the responsibility of the hunting party or through rental at the game farm.
Fully guided hunts, including a dog, can be scheduled for Fridays, Saturdays, and Sundays. Multiple hunts may be scheduled on any given day, so please let us know how many birds you intend to hunt so we don't have time conflicts with the Kubota.
While the club does not limit the number of times a person can access the Kubota, we do limit the number of birds the club will provide. The club will provide the first five (5) birds per season. Additional birds can be purchased from the game farm.
nasa requests hunters (including partners) show up at least 1/2 hour before their scheduled hunt time. This will allow time for any necessary paperwork or a review of the hunting requirements.
nasa encourages the use of the Kubota and is proud to make these upland game hunts available. Please enjoy yourself, and tell a friend about this hunting opportunity.
Click here to see the policies for the upland game committee.